Everyone is Welcome
catholic church of the immaculate conception has served the roman catholic community in epping since 1932. we also serve the broader faith community through our strong ties with other local churches.


FIND US HERE:
11 CHURCH HILL
EPPING
ESSEX
CM16 4RA
01992 572516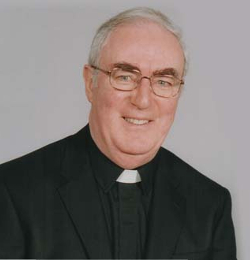 Dear Friends and Visitors,
We welcome you to The Catholic Church of the Immaculate Conception and to this website of our parish here in Epping. We have a friendly and active community and are always delighted to welcome new people into our parish and church.
Our church is open daily and you are welcome to visit. Some people may wish to "Come and See" (John 1:39-41), others to light a candle and pray for someone or a particular intention. Often people like to sit in the peace and quiet of the church to reflect on their thoughts or read The Bible. Everyone is welcome, and particularly those who may have moved into the area or wish to join our parish. There is daily Mass in our Church and the weekend Masses are well attended.
There are many opportunities to be involved in the life and activities of our church and we are always willing to encourage and support initiatives people may wish to take locally in the service of the community and wider church. If you are new to the area of our parish, please complete a Parish Registration Form and feel free to contact us at the Parish Office.
May the grace of our Lord, Jesus Christ, the love of God and the fellowship of the Holy Spirit be with you and your loved ones always.
Fr John McGrath
Parish Priest Epping
NEWS